---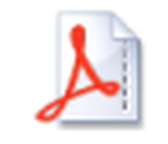 To read / view on your computer/laptop/tablet these SAVED newsletters files, are in a format called .PDFOnce you have downloaded which file(s) you wish, you can then print them, or share.

You will need to have ADOBE Acrobat Reader installed software on your computer.

TRUST me..it works, and the Adobe Corporation will not bother you...
unless they see your "reader software" is out of date.Follow this link: http://get.adobe.com/reader/

PLEASE READ carefully, CHOOSE the proper operating software,and follow instructions for your needs, OR opt in to some of their ideas?

SORRY, I could not make theses files into "Microsoft Word files" . doc or .docx files. or .jpg files

Portable Document Files ...PDF are more widely accepted and readily available FREE (software) to function.PDF's are more universal and have a broader appeal.
---