Corporate History - via Wikipedia.com
In 1905, Western Electric began construction of the
Hawthorne Works
on the outskirts of
Chicago
and which, by 1914 had absorbed all manufacturing work from Clinton Street and Western Electric's other plant in
New York
. Later large factories included the Kearny Works in
Kearny, New Jersey
, Columbus Works in
Columbus, Ohio
and Kansas City Works in
Lee's Summit, Missouri
.
[2]
By 1966, more than fifteen production plants ("Works" locations) were in operation.
[3]
[4]
Company facilities included:
It doesn't say Omaha made cable... that must have started in 1959 ? And then there was Phoenix, Denver and others? A starting point for further research?Click on the below link for further information.Facts obtained from: https://en.wikipedia.org/wiki/Western_Electric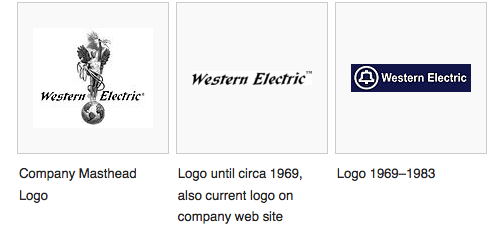 ---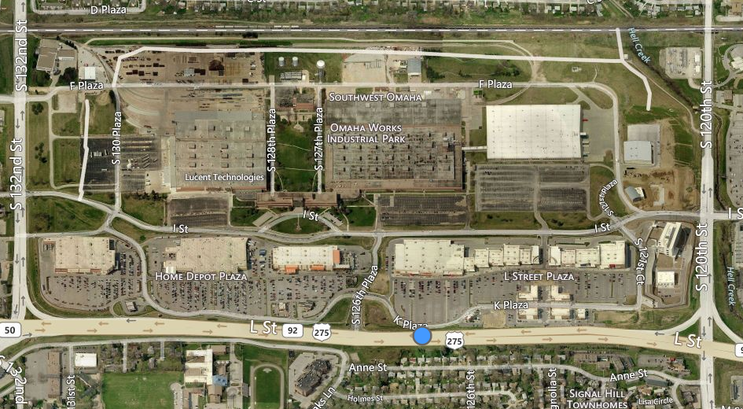 Aerial view from Bing.com website of the works land previous land, and changes.


Click on image to go to site and turn on "birds eye" view...much nicer!
---
How many "General Managers-V.Pres of Manufacturing"
managed our start in 1958 and beyond...
Guessing here! and according to printed publications I have scanned in to this website.
If you know their years with the facility..please tell me.

Herb Heath = First plant manager
Jim Herbert (?)
Howard Nilson (?)
F.J. (Frank) Lefebrve --(deceased 2014)
Warren Corgan (?)
Jack McKinnon --(deceased 2014)
Warren Corgan (?)
Jack Childs
J.R. Newland
Jay Carter
John Heindel
Les Cole
Stephan Clark--(deceased 2014)
Ray Swartz
If you know more... please advise...THEY should receive recognition

---

BEFORE... iPads, tablets and flat screen TVs, voice recognition and many new technologies... Bell Labs/AT&T thought of the answer. Watch AT&T's
" Vision of the Future". I remember this being a most requested videos to be shared at the plant. It may even show the next... "Big Thing"?
Click on the image to view the video.


---

---

A link to a photography site of lots of images from our plant and others from the Western Electric Days.
Click on the logo
and it will take you to a image bank of hundreds of items we and other made.

---

---

OUTLOOK 2014

Rebirth: Site of former Western Electric plant has been transformed through the years.
By Howard K. Marcus / World-Herald staff writer

Please

click here

or on the image for further information about an article published in the Sunday issue of the Omaha World Herald... a lot of history explained. Sure glad Omaha people remember this expansive site from 1956 - 2011 under many names.

**

Information provide as an idea/information to share with former employees and out of town former employees who worked at this facility and remember the location. Permission has not been released to this site, yet provided as a source of further information. To get the whole article, buy the paper or get a copy of the Sunday World Herald. This site administrator wishes to share information and takes no credit for this fine work about or former place of employment. Thank you Mr. Marcus for keeping the plant and it's 50 years of history alive. We at one time were a very LARGE employer in Omaha and Nebraska.

A different aerial perspective of the "Omaha Works", AFTER THE LANDSCAPING....JUST IMAGINE A LOT OF GREEN GRASS/TREES from L street north
side and between 120th to 132nd streets.
Best view ...Hybrid (see top of map)


---

ANOTHER aerial view of the "Omaha Works"
Better visual details are
CLICK HERE or THIS LINK
This goes thru bing.com for a
better image.
Enjoy an even better view by clicking
on Bird's eye view in "bing.com".

---

One of the FEW....
Their were a lot of employees, maybe some with 40+ years.


One career spans 46 years, and four owners of... Western Electric AT&T, Lucent and Avaya and...

Published Saturday, July 6, 2013 at 1:00 am

Read the about what Chuck says... and he "really worked for 5 companies" - Western Electric, AT&T, Lucent, Avaya and Commscope. The article forgot Western Electric, or maybe Chuck just did not remember those days back in the 60's, when I worked with him! Steve Miller

By World Herald staff writer

Mike Kelly.."

follow this link

" to the Omaha World Hearld Article

---

---

A little history of a big building (from A PUBLISHED ARTICLE FROM INVESTORS REALTY ON DECEMBER 2011)

In the 1950s the demand for phone wiring was equivalent to today's expansion of the cell phone industry. Western Electric Company built several factories across the country to supply the equipment to this expanding industry. It was during the post-war era when women were in the workforce for the first time and service men were returning from war.

Metropolitan Omaha was growing quickly when the plant opened in 1958. Houses were springing up in Omaha suburbs. The President Eisenhower Interstate System was being built...I-80 Interstate.

Millard, a small town outside Omaha, landed one of the approximately 2,500,000 square-foot Western Electric Plants. Peter Kiewit Company built the structure, which in its heyday had 7,700 employees working in the building around the clock. The company had its own medical clinic and cafeteria to
care for and feed workers.
Times have changed and recently only 100 people worked in the 30 building. Several land parcels were sold to local companies of:
Specialty Finishing, Millard Lumber and Kiewit, along with several other small businesses on the east side.



---

---

They used to supervise in the Cross-Bar building 30...and now are famous actors of the local stage arena.

Read more about these sisters from the former manufacturing facility who were our own:

Camille Moten and
Lanette Moore story...



Click on image for more information from the Omaha World Herald story on January 12, 2014 Sunday issue.

---
---





It's the dawn of the information age. So what role did Western Electric play in ushering it in? While some of the Bell System's advancements in technology laid the foundation for our current global network, the company also developed tangent technologies that were not adopted widely.

Click on the image of "Western Electric" above to link to the AT&T Tech channel about W.E. our changing times, and WATCH the movie on your
computer or iPad

Omaha Works had a part in the new path for the information ago of the future.


---

---

All " branded visual TM" LOGO'S... above are of the corporation appropriate logo's (trademarks) of our former employer(s) at this Omaha, Nebraska location and used in all newsletters and other articles portrayed on this website.

Multiple Logos on a shirt...their were more shirts/items we chose to wear due to a performance or goal award exceeded by the employees....where are they?

Anyone remember all those types of shirts we sold or were awards for performing some great task?

Here's one I found... only WE kept adding more
companies later on.

If you've got one, contact me to include an image here.

I do remember we had a tan/light brown
"Cabinet Workshop" shirt?...
anyone got a photo..email mail it to me.


---

---

Humor Section via TV...

AT&T "You Will" and David Letterman also...

---

CSMI- WE/AT&T/Lucent/Avaya video history via CSMI
at the IBEW Union Hall event in 2012.
Sorry for WondershareTM watermark...maybe I can figure a way to eliminate this?

There was some video footage eliminated from this due to copyright concerns at the very end... a tv show!
Not related to the plant, yet to AT&T video....oops... CSMI

---

One of the advertisements placed in a magazine...This one is about an operating system called..INFERNO Network software...must have been H.O.T. !

IF you find more advertisements like this...please send them to me... more of our history under many names!

---

Old and New Phones... a source of questions...?

Western Electric and Phones of all types for sale:

Phones that are new, used, parts, resale, business phones, reconditioned, buy-sell-trade. A source of information and ideas for the phone collector or just wishing information or ideas.

Click on header logo to visit...

No endorsements implied or guarantees, just a source of

information.

---

Fantastic Audio Quality for older TUBE type audiophiles of
the "Golden Era" of Audio
You'll probably find products listed on eBay.com

Type in "Western Electric" in the "search" of eBay and be prepared for some results - such as: telephones, audio tubes, record turntables, wire, many things you didn't know we even made. Some of these items were displayed in the main cafeteria for many years!



---

On this farmland, at what is now referred to as
120th & L Street, and with many local concerns about the land being sold to a "manufacturing company", at a then county road is now 120th & "L" to 132nd Street. This is where the telecommunications company of Western Electric Inc. built this manufacturing facility on 390 acres of farmland near the village of Millard Nebraska.

Here we assembled and built products such as: cross bar equipment, cable production and related Bell System products of many varied types that were "made in Omaha". This property was developed into the place we've known for over 50 years as the
Omaha Works.
*
Take a look at some of the b&w photographs on the "Photo page", and you will see farm houses in the background and foreground. I'm sure glad this farmer sold his property to corporate Western Electric
in 1952.

Thank this farmer, Paul Harvey and
Ram Trucks for sharing this idea...!
---
---

Before Divesture and the breakup in 1984, including W. E.

History 1847 - 1945 of AT&T and a sale of W E products to ITT. And then came Lucent? Watch and learn

---

About Western Electric ...part 2 and our products

---

---

Some of the FACTS of our former history with AT&T








AT&T THROUGH THE CENTURIES

1876: Alexander Graham Bell invents the telephone, for which he receives two patents.

1885: American Telephone and Telegraph is formed with a charter to build and operate the original long-distance network.

1894: Alexander Graham Bell's second telephone patent expires, opening the telephone industry to competition.

Early 1900s: AT&T refuses to allow rival phone companies to connect to its network until they sell out to AT&T.

1913: AT&T settles its first federal antitrust suit in a deal that establishes the company as a government-sanctioned monopoly.

1925: AT&T establishes Bell Laboratories as its research and development subsidiary.

1927: AT&T begins trans-Atlantic telephone service between the United States and London. The initial capacity is one call at a time, at a cost of $75 for the first three minutes.

1937: Clinton Davisson of Bell Telephone Labs wins the Nobel Prize in physics, becoming the first of seven Nobel Prize winners produced by AT&T.

1946: AT&T begins offering mobile telephone service. Initially, no more than 12 to 20 simultaneous calls could be made in an entire metropolitan area.

1974: MCI and, later, the U.S. Justice Department sue AT&T on antitrust grounds.

1982: Justice Department and AT&T sign landmark agreement breaking up the AT&T monopoly by allowing long-distance competition and creating seven independent regional phone companies.

1984: Bell System breakup takes effect. AT&T retains Bell Laboratories research arm, Western Electric phone manufacturing arm and long-distance business.

1991: AT&T acquires computer maker National Cash Register, or NCR, in an attempt to integrate computing and telecommunications.

1993: AT&T reaches a merger agreement with McCaw Cellular Communications, the largest provider of cellular service in the United States.

1995: AT&T announces it is restructuring into three separate companies: a services company retaining the AT&T name; a products and systems company (later named Lucent Technologies); and a computer company (which reassumed the NCR name).

1997: AT&T opens talks with SBC Communications about a possible merger valued at $50 billion or more. The talks break down a month later after federal regulators voice antitrust concerns.

1999: AT&T acquires TCI, the second-largest cable company in the United States. TCI becomes AT&T Broadband. The following year, AT&T Broadband acquires cable company MediaOne and becomes the largest cable company in the United States.

2000: AT&T announces it will reorganize into a family of companies: AT&T (including AT&T Business and AT&T Consumer), AT&T Wireless and AT&T Broadband.

2001: AT&T Wireless is spun off.

2002: AT&T Broadband completes a merger with Comcast.

2003: Reported talks between AT&T and BellSouth about a possible merger end without a deal.

2004: AT&T's stock (ticker symbol: T) is dropped from the Dow Jones industrial average. Company stops selling traditional consumer phone service.

Jan. 30, 2005: AT&T agrees to be acquired by SBC for $15 billion.

Is their more.... awaiting further information from you or others...



---

The AT&T Tech Channel is your source for originally-produced videos about the past, present and future of the world of technology. From the depths of tech history to the latest in Cyber Security, you'll find something to feed your inner geek at the
AT&T Tech Channel.

If you'll look for the archive of AT&T Archives you find a wealth of historic information about our former company. (Click on the logo to go directly to
the web site).

Or if more interest, see what the our former Ma Bell company is doing with current technology and education for consumers and industry.

The Twin Towers and AT&T - Western Electric 1976

---

Commitment 1973 - Western Electric some of
our local history!

----------------------------------------------------------------------------------

When one thinks of an antique telephone, the image of an old crank wall phone generally comes to mind. Since its invention in 1876 the telephone evolved along with the technology of the time. Not only was there an evolution in the instruments but many different manufacturers produced various styles and a certain uniqueness to their wall and desk telephones from A.G. Bell's first

liquid telephone

to modern "smart" phones with

mobile internet

. The uniqueness of the old telephones has become very attractive and many people have found these to be interesting collectable's. The pages on this site will provide links to the history of the telephone and the histories of a number of current telephone companies. In addition, information about antique telephones, wiring diagrams, where to obtain parts and the

Antique Telephone Collectors Association

is provided..

HOME PAGE:

http://www.antiquetelephonehistory.com/index.php

---